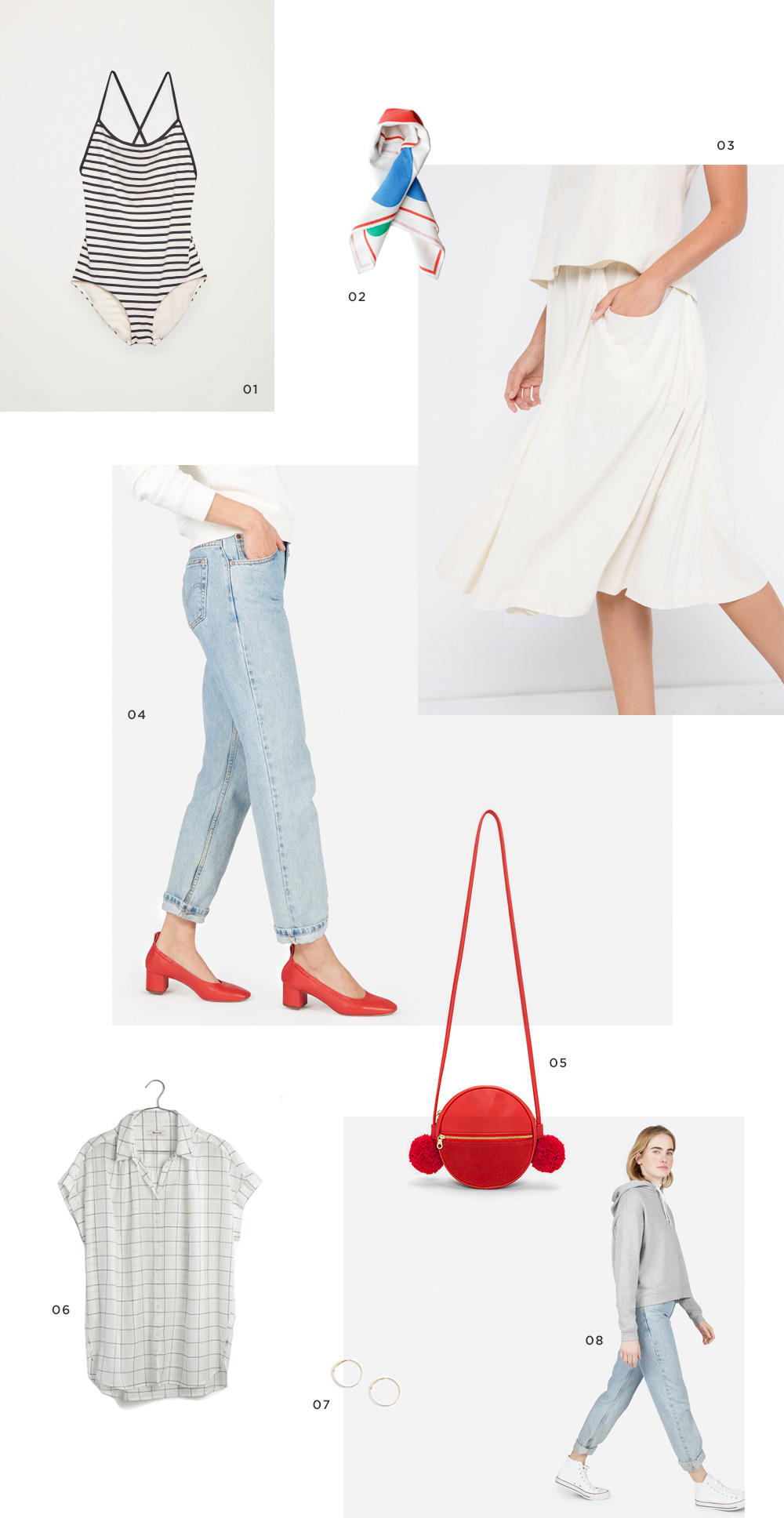 The trees are blooming everywhere here in London, and the flurry of pink petals has me yearning for spring-y things. Classic stripes, graphic prints, bright whites + creams, bold pops of color, airy fabrics and most of all, cool comfort.
It's a good thing my luggage is already over capacity, because after wearing the same (mostly winter) clothes for three months, I'm yearning for a few warm weather pieces to mix up my travel wardrobe. This weekend, I bought a pair of yellow cotton pants from Cus, a new-to-me sustainable brand based in Spain, that I swear won't take up extra room in my luggage. (I SWEAR)
Since I'm heading back to Portugal next month for some beach bumming, this top or jumpsuit from Sideline might be next. I met the owner + designer, Ellen, at a pop-up shop in Shoreditch and am in love with her laid-back, cool beachy vibe.