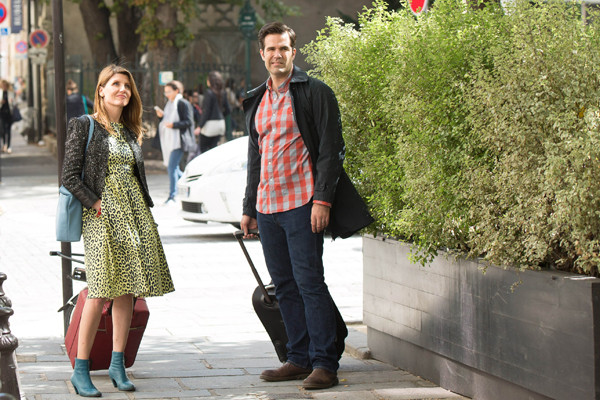 As I mentioned in my last post, I'm obsessed with the show Catastrophe. It's about an Irish woman (Sharon) + an American man (Rob) who have a week-long stand, discover Sharon is pregnant and decide they're not getting any younger, so they might as well give the whole family thing a go. It's hilarious and highly-inappropriate and I literally laugh out loud every episode.
But my favorite part of the show is, perhaps, Sharon's wardrobe! She has killer style. It's colorful, bold and impeccably put together. Every outfit she wears manages to mix and match loud colors, unexpected patterns + contrasting textures in the most perfect way (see more here).
After a few years on the closet minimalism track (+ building towards a good wardrobe of neutral basics), I'm ready to bring color + pattern back into my life. Fashion should be FUN, and I think I forgot that while trying so hard to curate the "perfect wardrobe."
Plus, the older I get, the less I care what others think. Leopard dress + sparkly black jacket, why the hell not??
As we head into the fall—aka the best fashion season—you can bet I'll be putting together a few of these bright and quirky combos to wear myself.

top photo / bottom photos 01 / 02 / 03 / 04 / 05 / 06 / 07 / 08