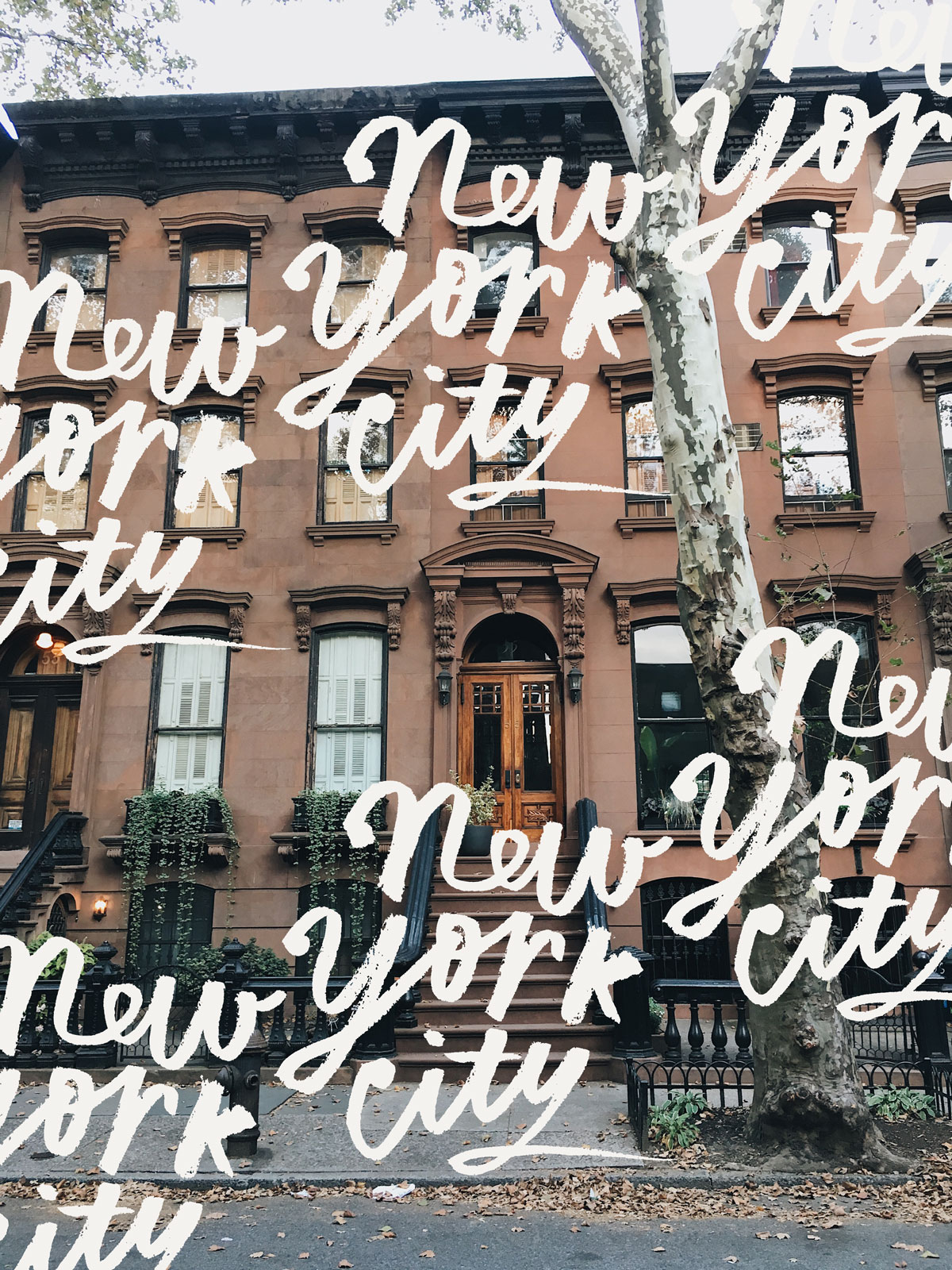 No matter where I travel in the world, there is always something special about coming back to New York City.
The energy and the food and the art and all the people and my friends who call the city home and that magical sense of possible-ness. Sometimes, I think I'd quite like to live there if someone would pay me half a million dollars so I could actually afford it.
But I digress now before I go on a old lady rant about housing prices.
Perhaps, I ♥ NYC because I've always loved feeling like a minuscule droplet of water in an endlessly powerful ocean. I find a strange sense of comfort in merging with the masses and roving unknown among the buildings that loom so large and all-knowing above your head. I find joy in discovering little hidden gems — whether it be a shop, restaurant or inappropriate penis cactus graffiti — only to be quickly brought back to reality by the putrid smell of trash. The dichotomy of it all is weird and awful and awesome, and it's what makes New York City…well, New York City.
If you haven't been and have the opportunity, GO. There is no other city quite like it. And know there's no way you'll ever see everything in the city in a long weekend (or lifetime), so the best thing to do is lace up your shoes, pick a few eats + must-sees, pack some moleskin padding (#noblisters) and get on walking.
EAT — Manhattan
Start the day at Russ and Daughters to gawk at their menu design and devour the Classic Board: smoked salmon, cream cheese, tomato, onion and capers on a bagel. Classic Jewish deli eats. An afternoon stop at Flora Bar (located on the bottom floor of the MET Breuer) allows your feet to rest while enjoying a glass of wine. For happy hour or dinner, the panisse (chickpea fritters) and white negronis at King are not to be missed. This West Village restaurant is run by three women and a friend of a friend is the bartender. HI PETER. While you're in the Village, stop by The Elk for a java hit or Jack's Wife Freda for a late lunch.
EAT — Brooklyn
Start your day right, and swing by Dough for ridiculously good brioche-like doughnuts or Bien Cuit for a twice-baked almond croissant. Located off the southwest corner of Prospect Park, Della makes for a lovely dinner. Everything we ate was ace. Or, go to Miss Ada in Fort Greene and devour the whipped ricotta with brown butter, honey and sage. It was — hands down — the best thing I ate all trip.
Don't forget — for cheap eats, there's always Shake Shack and a treat to be had at any one of the city's nine Milk Bar locations.

SEE
Art museum nerds unite! I spent an entire morning browsing the Whitney Museum of American Art, which was unexpectedly lovely. Between the magical minimalism of Alexander Calder mobiles, the history of protests exhibition and a few Ellsworth Kelly paintings, I was in my happy place. Plus, the view from their multi-story rooftop is selfie-worthy. I also went to the Metropolitan Museum of Art (aka The Met) for the first time, and their modern art collection far exceeded my expectations.
You can't help but be a tourist in NYC, so I managed long walks on the High Line, through Central Park and across the Manhattan Bridge for a total of 90,000+ steps while I was there (*pats self on back*).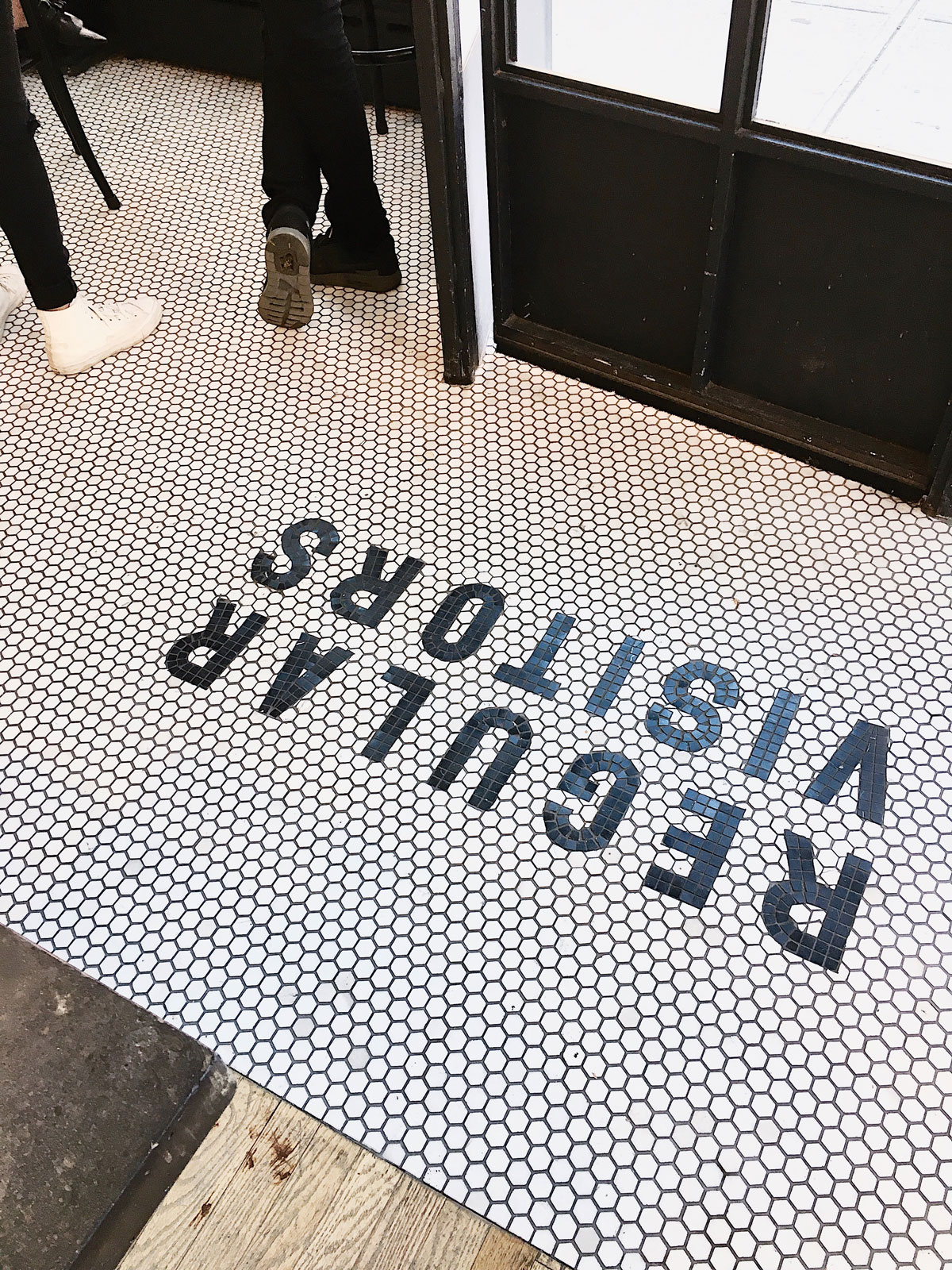 SHOP
In an effort to be a responsible adult and stick to my trip budget, I didn't do much shopping in NYC. I browsed a few museum shops (because museum shops are the best) and made quick stops at the new Sezané store in Soho as well as the Everlane showroom. In Brooklyn, I visited Bird Brooklyn (dream clothing store), Regular Visitors (dream everything store) and Books Are Magic (dream book store).
[More photos on my Instagram]