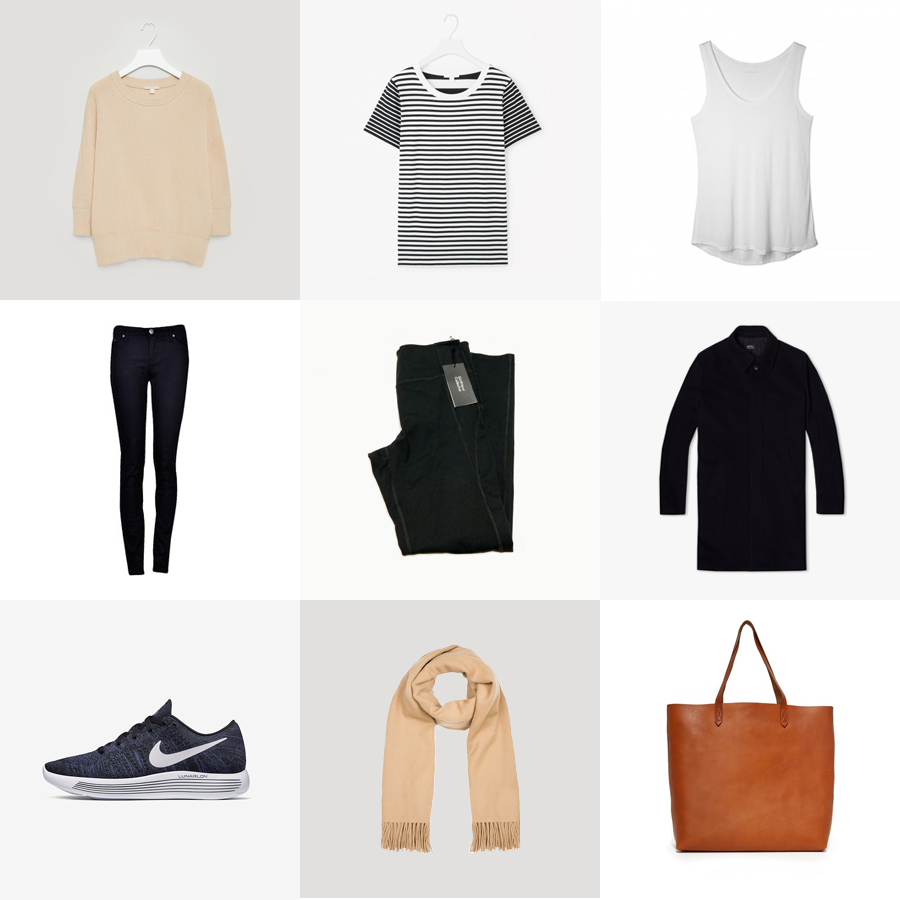 One of the best parts about travel is it elucidates very quickly what is essential and non-essential to your life. This unique application of essentialism comes in an array of forms—from human connection to physical space to nachos (which are always ESSENTIAL)—but nothing is more tangible to travel than your suitcase.
I generally like to call myself a minimalist, and one thing they neglect to tell you about minimalism is that it takes work. Perhaps, this seems contrary to the concept, but it's only over the course of 13 years of travel (and dating a well-organized minimalist for four years) I've been able to whittle nearly all my trips down to a carry-on suitcase. Because I'm gone for much longer this trip, I packed a carry-on as well as a medium suitcase, and guess what? I totally overpacked.
Clothes and shoes and underbits and toiletries and all the things, let's dig in!
I wear some combination of the above items six out of the seven days of the week. Confession: I changed out of my oatmeal sweater, black skinnies and Nikes for the first time in a week today. Often, I'll layer with a striped tee or tank, then throw on my coat (similar), scarf (similar) and tote. It's easy, put together and most importantly, conducive for walking the hell out of these European streets.
When I'm home, the skinnies come right off in favor of leggings, a cozy pair of socks, tea and the current season of This Is Us (I cry every single episode).
Seriously, that's what I wear. Nearly every day. It's by no means all I packed. I have three dresses (one nice, two casual), as well as blouses, workout clothes, tees, jeans, three additional pairs of shoes, and a few spring-like clothes.
As a minimalist though, it's important to constantly analyze what's serving a needed purpose in my life versus what's not. Packing for these trips remains a gentle reminder that I never need as much as I think I do.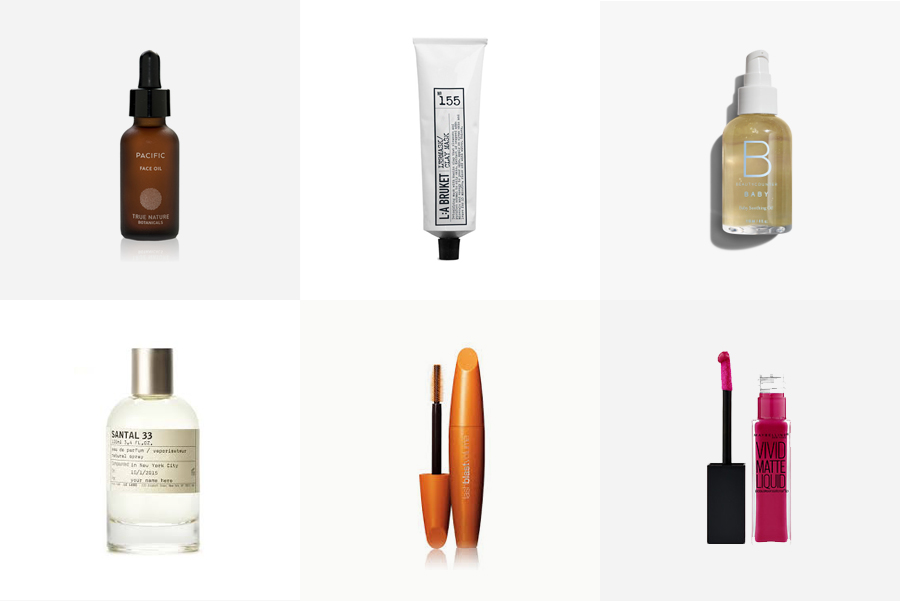 Traveling out of two small suitcases isn't exactly the peak of luxury, but a few key items help me feel less of a haggard monster when I wake up in the morning.
First, face oil. I'm a convert and will never go back to regular face lotion. It leaves my combination skin hydrated, never oily, and smells amazing. Second, L:A Bruket clay mask (which I picked up here in Stockholm). It's a bit drying for winter, but slather on a generous layer of face oil afterwards, and you'll glow like Queen Bey. I moisturize with baby oil because my college roommate said to, and she taught me everything there is to know about moisturizing.
Santal 33 by Le Labo is my absolutely favorite. I get complimented on it all the time and always feel alluring when I spritz it on. To finish, mascara (I've used CoverGirl Lash Blast since high school and have yet to find anything better, toxins be damned), and a bright lip. My new lip of choice is bright pink! It feels feminine but fun, perfect for spring and summer.
I'm working on a FULL travel packing post, which will detail everything I brought with me—the useful and totally useless—on this long-term trip abroad. Coming soon!