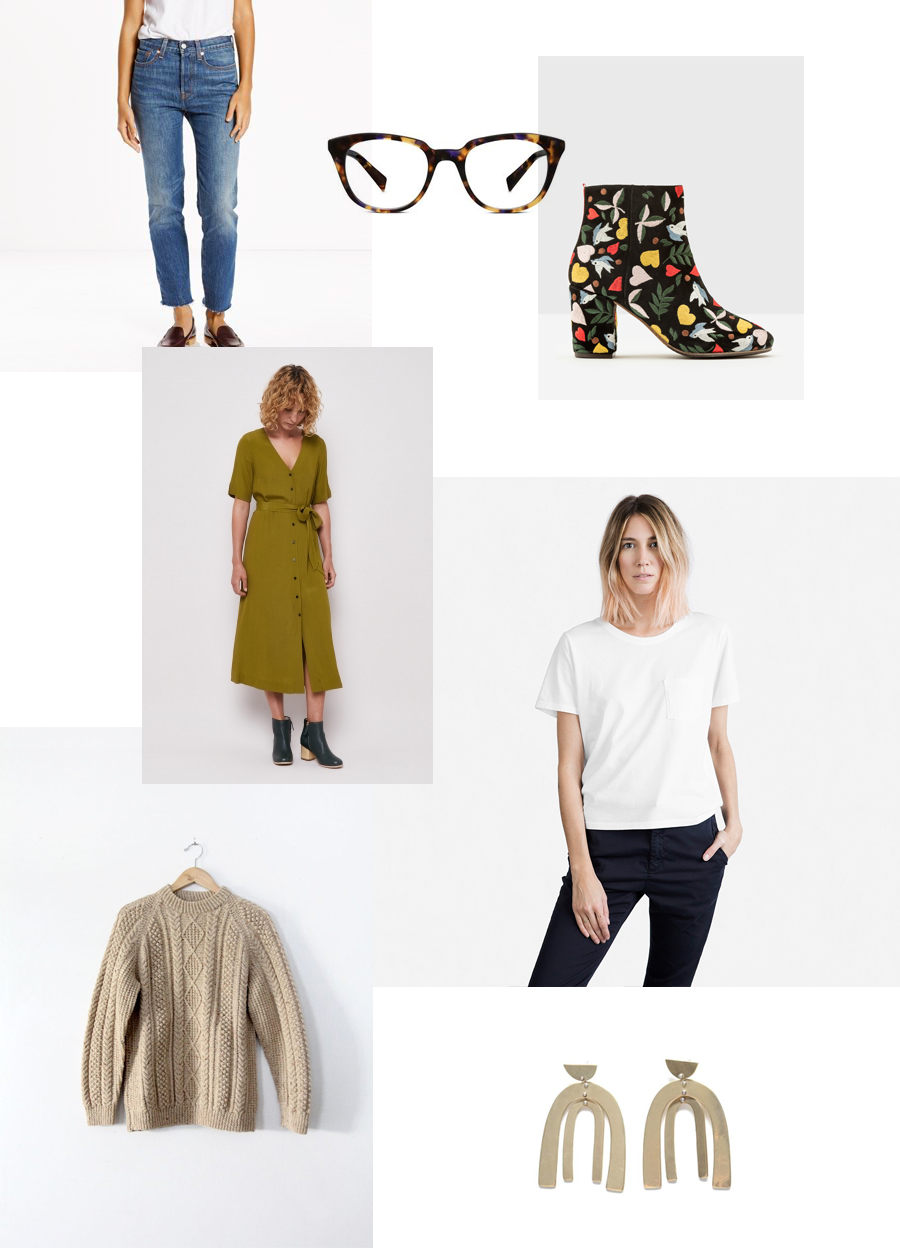 Unless you're a monster, fall is your favorite season like me, and even better?
THE FASHION.
Cozy sweaters, scarfs, long dresses, scarves, layers on layers, you know the drill.
I'm in the midst of a self-imposed shopping ban, which I'll perhaps talk more about later, so my fall style wishlist is a mix of things I already own (jeans, glasses, sweater (similar), t-shirt) with things I'd one day like to own (boots, midi dress, earrings). The mix feels like a natural fit for my closet — both approachable and attainable.
Also, if there is one thing I need in my life, it is honestly folk-printed ankle boots to pair with my apple cider donut and pumpkin oatmeal, obvs.