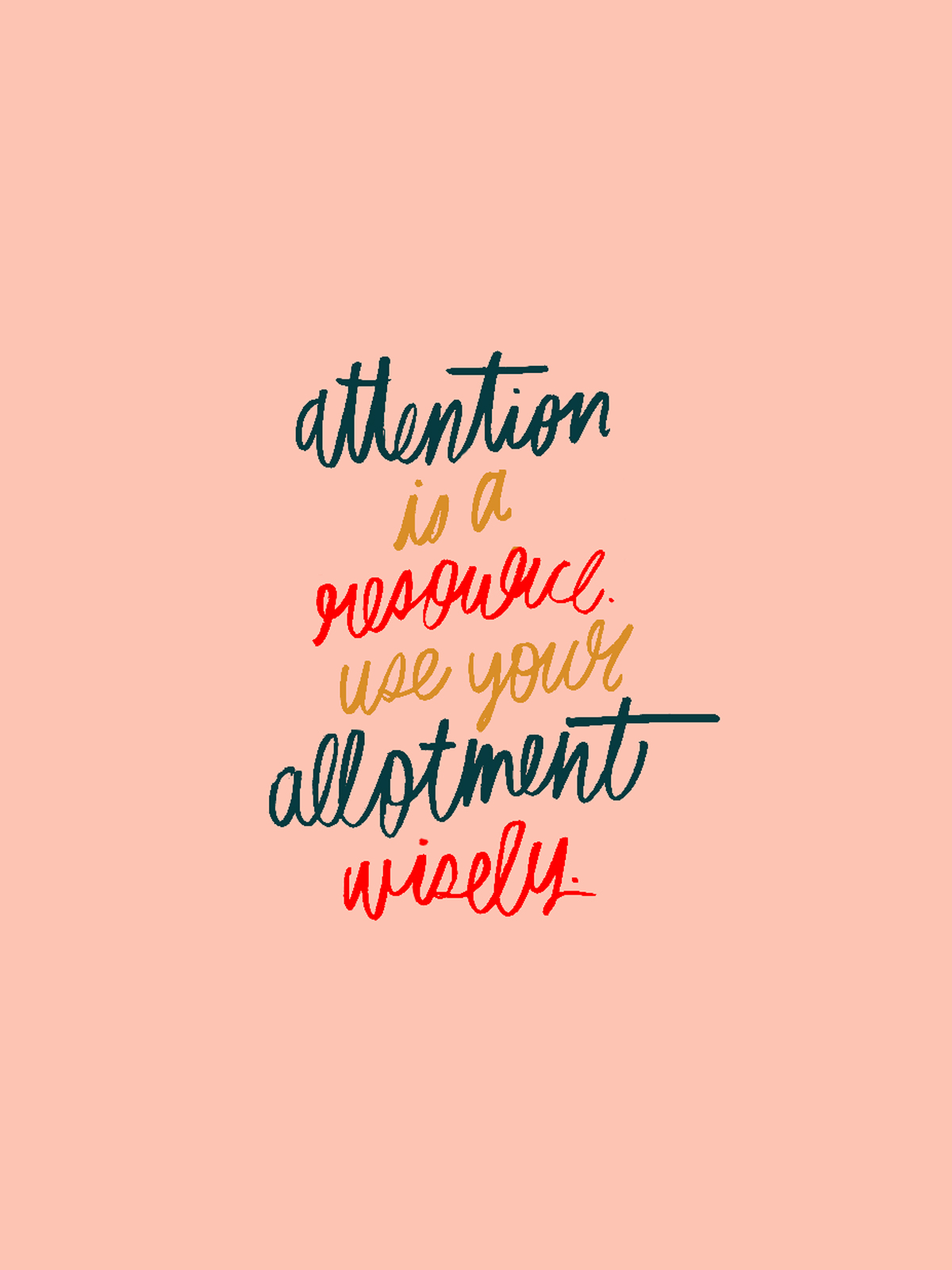 I stopped reading the news last year, and it's changed my life for the better.
I'm not here to debate the pros & cons of this decision (this article sums it up nicely). What I will say is that consuming news as an empath — especially these crazy days — is essentially asking for a panic attack followed by a mental breakdown on a near daily basis. Carrying the weight of the world is a completely insane task to bestow upon yourself, and it took thousands of dollars of therapy for me to finally figure that out.
That means I need to be extra intentional about what I read and consume. It's perhaps why I started the Links I Love series here to begin with. A personal attempt to curate a somewhat fun/somewhat serious round-up of the necessary things that brought me joy or introspection or much-needed comfort that week.
I follow a few people who do the same — Cup of Jo and Becoming Minimalist are faves — and you know what? I still know what's going on in the world. I just don't need to read every single article to prove that to myself or anyone else.
Attention is a resource. Use your allotment wisely.
Also, please know I fuck up all the time. Some mornings, I check my phone as soon as I wake up (mistake #1), go immediately to the NY Times (mistake #2), and read about our president or the latest natural disaster or EVERYTHING (mistake #3). And I'm an anxiety-prone, frizzy-haired mess the rest of the day.
Enjoy these links from the past few weeks, and happy (almost) weekend, friends.
"Nothing ever goes away until it teaches us what we need to know." Pema Chödrön
---
Block heel love (all under $150!).
Fall outfit inspo from When Harry Met Sally (via Cup of Jo).
I watched this documentary last night — equal parts joyous & heartbreaking.
This is legit the cutest.
Pumpkin Kale & Bacon Mac. (shameless plug: I took this photo)
Substituting the word money for freedom. YES YES YES.
I was in Portland a few weeks ago for the WeMake PDX conference and fell more in love with Nick Misani and Kelli Anderson's work.
I loved this Oprah SuperSoul conversation with Eckhart Tolle. "You don't have to be disagreeable when you disagree. What that saying implies is you don't have to be totally identified with your perspective and your viewpoint, and yet you can put it forward in strong terms without deriving your sense of identity from it."