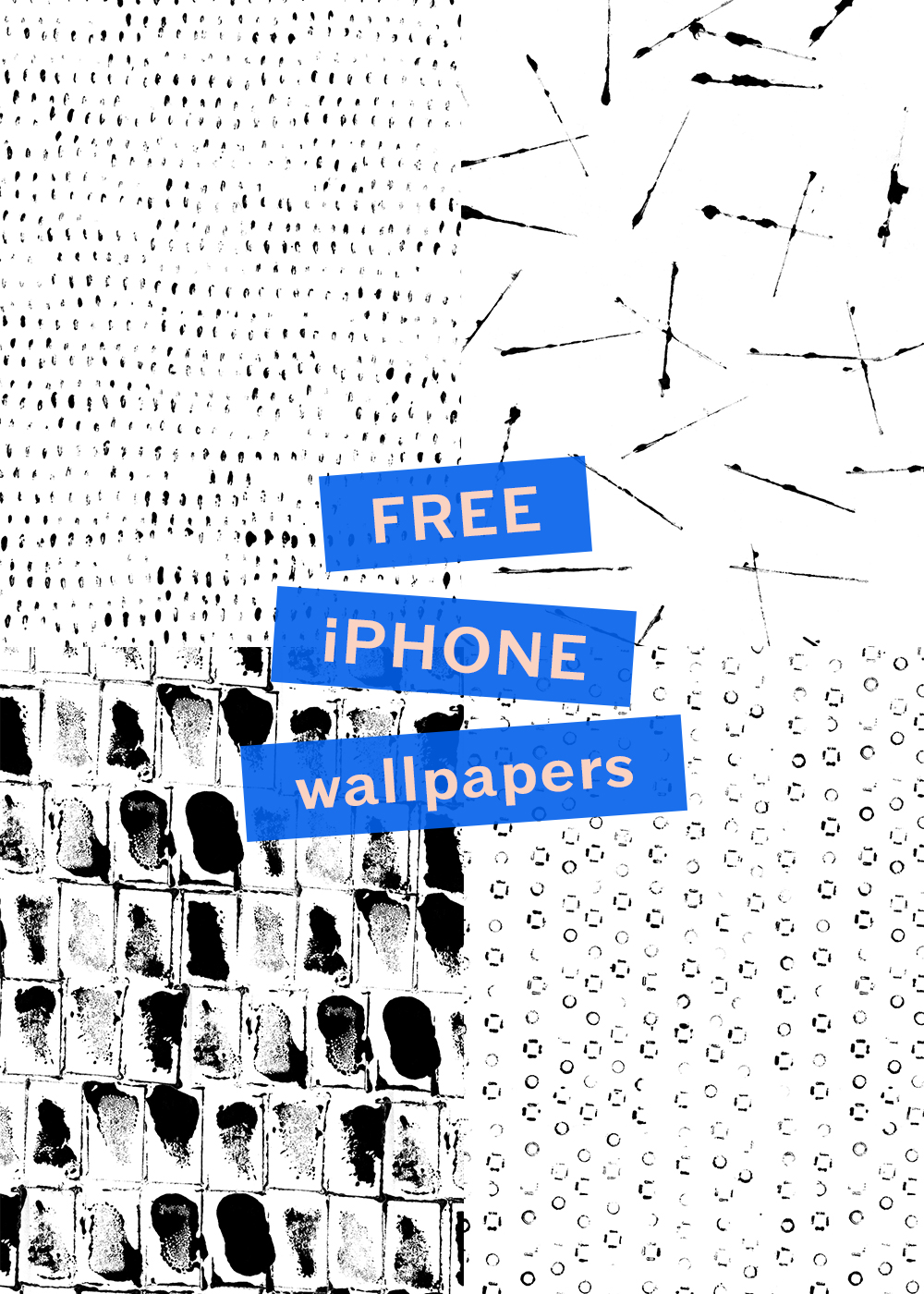 And while we've survived another week on this planet, so many people have not. After the horrifying events in Charlottesville this past week, it cannot be repeated enough: it is not okay. Hate and white supremacy and terrorism and bigotry and oppression and the alt-right, ALL NOT OKAY.
We cannot be silent.
I'm holding onto this message tight and committing to being a warrior for love, justice and freedom. Free iPhone wallpapers won't fix the institutionalized systems of injustice in our country, but one thing I know deep in my bones is that art has the power to connect. And human connection is one of the superpowers that will help us dismantle these systems to make meaningful change and create a world that's better for all.
Wishing you a peaceful, love-filled weekend, friends.
(P.S. I highly recommend watching Brené Brown's post-Charlottesville live FB discussion.)
---
Click on links to open and download.
01 — Hashmarks (made by stamping a mini hair clip)
02 — Lines (made by stamping the end of a cheese knife)
03 — Abstract Grid (made by stamping one end of a battery)
04 — Circles + Squares (made by stamping the other end of a battery)