A Few Lovely Summer Things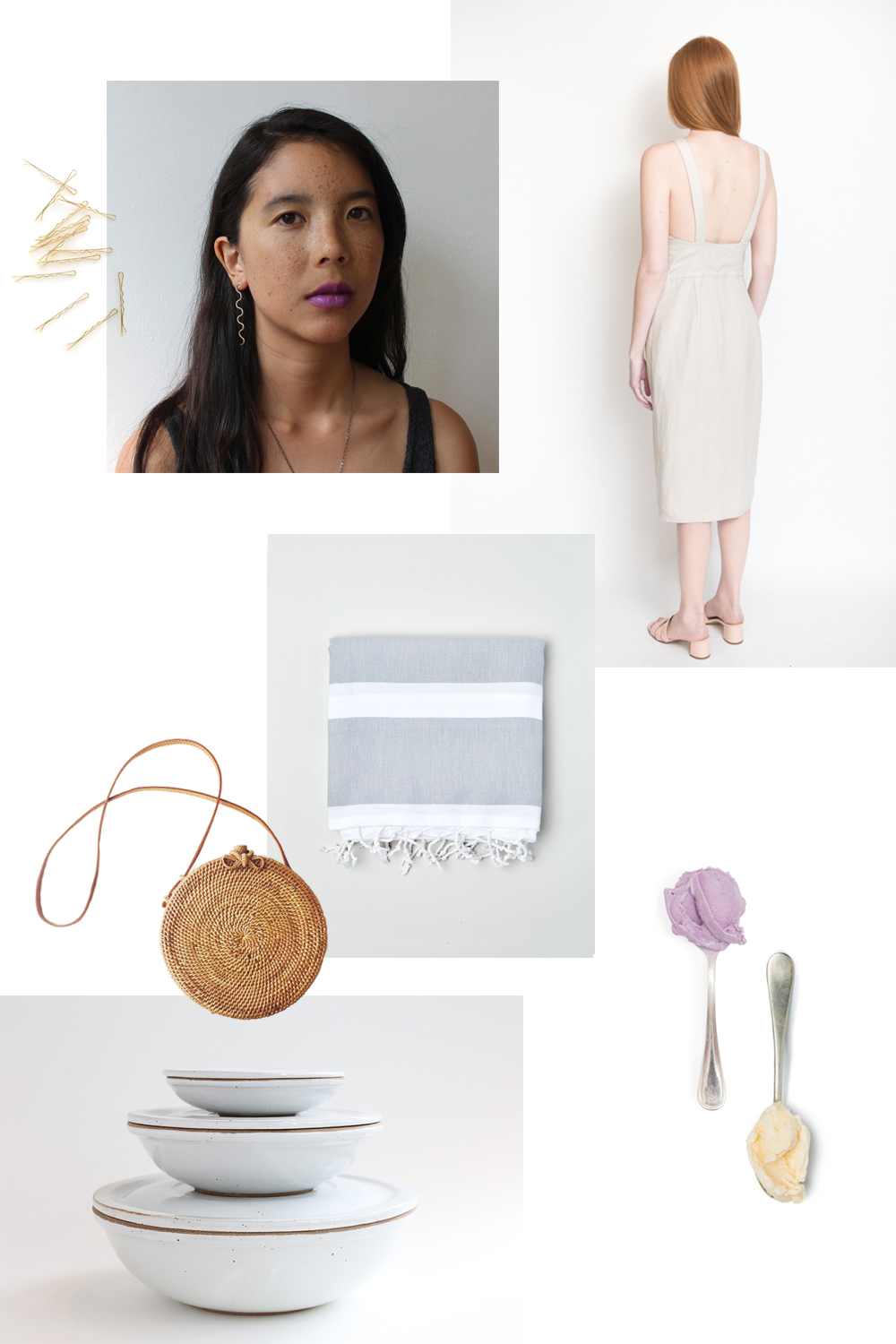 Yesterday was August 1st which means today is August 2nd, and these are two very real facts my brain cannot seem to process. Summer is whooshing by in one humidity-laden swoop, and I suppose, this is just the way of it.
But, I digress.
It's SUMMER. And for the first time in many months, I have not one lick of travel on my agenda. Normally, this would give me anxiety (I prefer having a trip to look forward to), but I feel content—dare I say happy?—to lay low for a bit. Save some money. Hang out with my family + friends. And spend the month in Minnesota, a state I haven't called home in many years.
In stark contrast to the thick Midwest humidity, these summer things feel light and airy. Just the thing for the hot, hot month of August. Bobby pins to reign in my frizzed out curls. A linen dress that promotes good air flow for the underbits. Turkish towels and woven rattan purses for the beach (don't forget a book). Gorgeous serving bowls for large salads, grilled peaches + ice cream, and any favorite summer recipes you desire. And finally, ice cream. Because ice cream. Always.
(Also, this summer bucket list of a 35-year-old woman. LOL.)