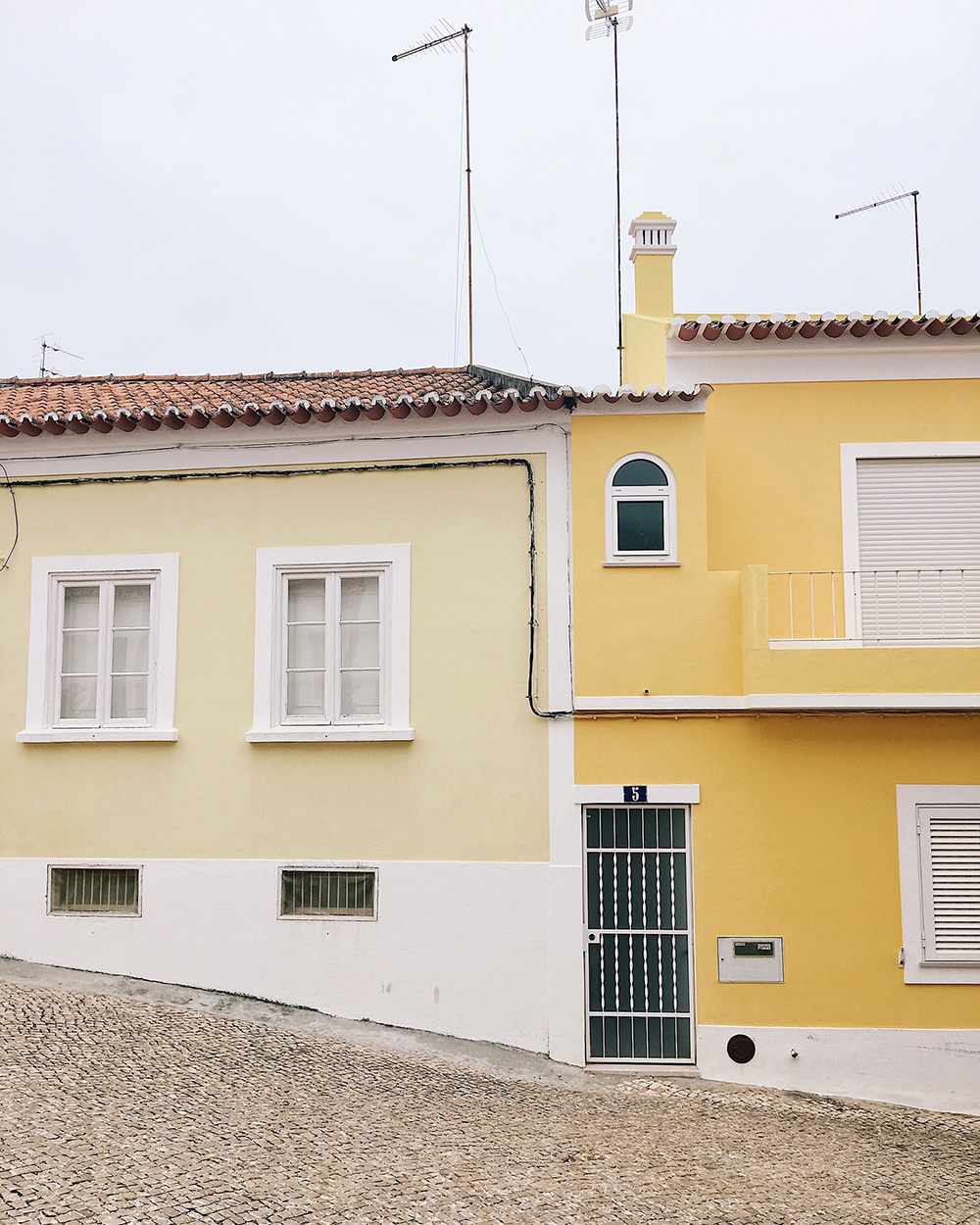 Portugal, I just couldn't stay away.
After road tripping down the Costa Vicentina for the past three days, I'm currently cozied up in the coastal city of Lagos on a cloudy Sunday afternoon. Here, the tile-strewn streets are candy-colored, the air warm, and two Portuguese grandmas are chatting fast + furiously on opposite balconies outside my AirBnb. Despite my worsening anxiety over the past month, I feel happy.
This whole trip is winding down faster than I'd like. I have in my hand a growing list of client work, emails, errands and personal to-dos to check-off before I embark on my technology-less meditation retreat this week. This list is causing me paralysis.
Everything feels like a lot right now—my anxiety is palpable, my ADHD worse than ever. And yet, I've found moments when I have been able to turn off my brain and sink into small moments of joy. Like when I started the road trip and successfully navigated my way out of Lisbon. Or in Sines, when Nelly's "Country Grammar" came blasting on my "Old School Hip Hop House Party" road trip playlist. A few nights ago reading this book with a glass of vinho branco while sun set over Praia da Arrifana.
Perhaps joy, like many things, begins life small before it grows.
Amidst this anxiety-ridden month, I've not stopped reading. It's one of the few things that makes me forget the to-dos, worries and "shoulds," and brings temporary peace. There's been many worthy articles lately, so here's a few of my favorites.
Enjoy your Sunday, wherever you are.
"And I urge you to please notice when you are happy, and exclaim or murmur or think at some point, 'If this isn't nice, I don't know what is." Kurt Vonnegut
---
Dream shoes (emphasis on the dream).
Dream rugs discovered via my brunch at Casa Mãe.
Currently on the hunt for a pair of boyfriend jeans. Any recommendations?
I discovered Daily Day, an independent Portuguese designer while here in Lagos. Their clothes are beautifully-made and have an urban-inspired, minimalist feel.
Just finished season two of Master of None. SO GOOD.
Loved this house tour. I want all her oil portrait paintings.
The Feminist Legacy of the Babysitter's Club. Only my favorite books of all-time.
This story is incredible and stunning and heart-breaking.
What do you suck at? (Me: SINGING) Why that's a good thing.
Leave yourself wanting more. I love this.
Four ways to improve your creative thinking. It's not just for artists, people.
The psychological importance of wasting time. YES TO ALL OF THIS.
Family planning, educating girls, reducing food waste—three of the top 100 solutions to climate change. I want to read this book.
I cannot wait for Will & Grace to return. In the meantime, THIS.