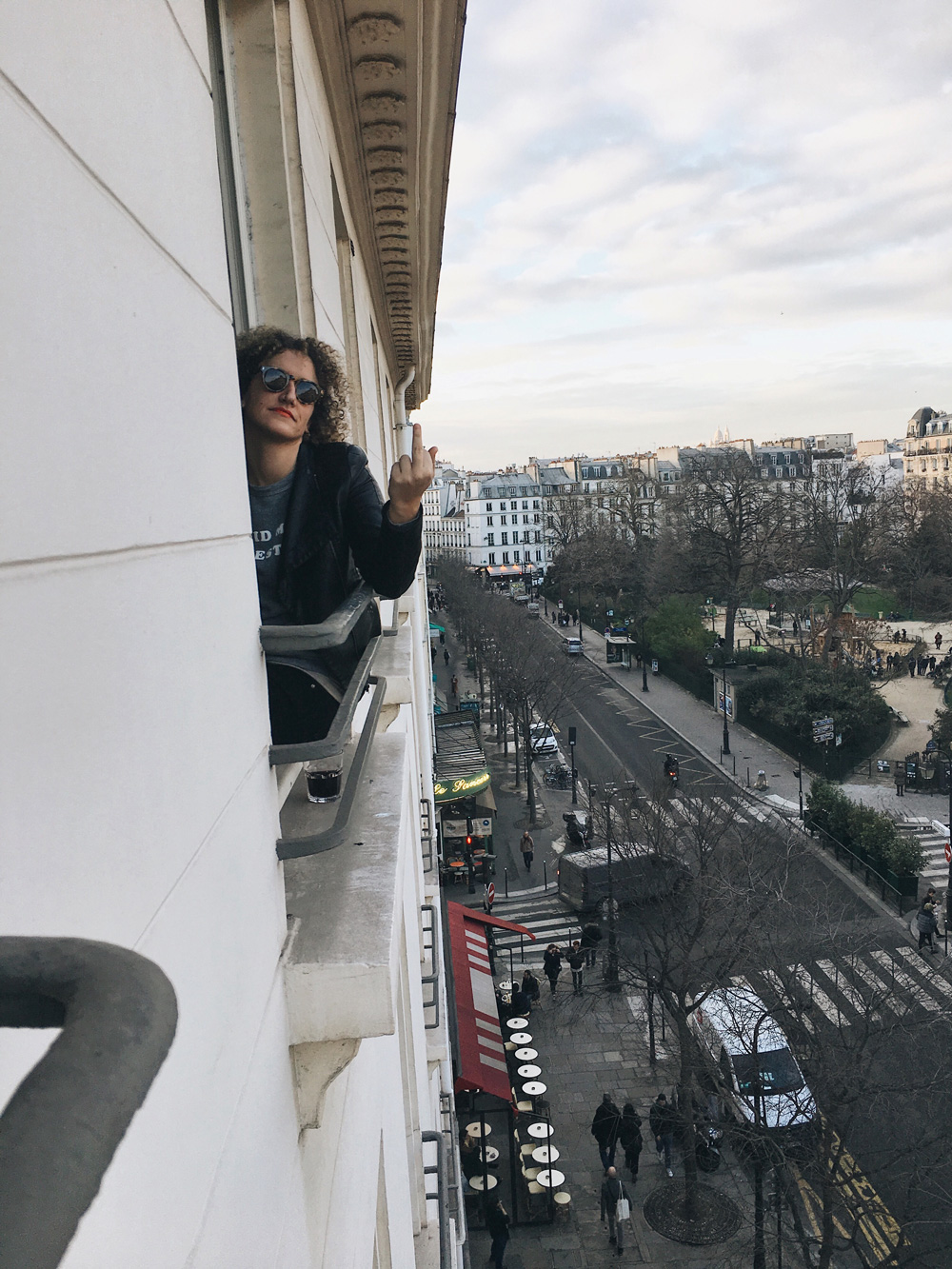 It's the last Monday of March. The sun is barely illuminating Lisbon's candy-colored buildings through the thick, gray-tinged clouds. Though the air is still warm and fresh, and blowing in softly through the open window. If I count back on my calendar, I've officially been traveling by myself for 75 days.
Last month, an old co-worker commented on an Instagram of mine asking if I could teach her to be more brave. This question hit me hard, playing on loop over and over in my head: how can I teach women to be brave enough to travel on their own?
I couldn't quite figure out how to respond because honestly, I don't feel particularly brave. Or worthy of teaching this thing I don't feel. Most days, my inner monologue is that of most women I know: "I'm a garbage person with no talent and everyone is going to find out." So, I let the question rest. I didn't answer it or disregard it.
This past week, I found myself wrestling with another question any normal, 32-year-old woman wrestles with when a slew of happy engagement + baby announcements pervade her social media accounts: will I ever find a lasting partnership?
It's a big question, one that comes on the heels of a break-up last year. The truest answer is: I don't know. And I've (mostly) gotten to a good place with that.
Maybe it'll come, maybe it won't. In the meantime, I've simply decided my desire to do the things I love outweighs any fear I have of doing them alone. I refuse to delay living my one precious life because I don't have a partner (or a reliable travel buddy, which is equally as elusive). I love to travel, so I'm going to travel. And if you love to travel, you should absolutely travel your damn single lady brains out too.
So, that's what I got. It's not quite a fully-formed answer, but it's getting there. Until then, here are a slew of links for your Monday procrastination needs.
---
The prettiest spring dress.
Bando's got new purses, and they are SUH CUTE.
My tennis shoes saw their final demise in Copenhagen, so I bought a pair of these velcro sneaks to replace them.
36 Hours in Fez looks absolutely dreamy.
Speaking of travel, the Citymapper app is saving my life on a daily basis.
A simple trick for stopping vertigo. (via my mom)
The gift of loneliness. A lovely essay that hits home right now. (via my friend Emily)
I've listened to this podcast four times since it aired. Life-changing.
Conscious consumerism is a lie. A depressing, but necessary read.
What happens when the Queen dies? A wonderfully lengthy essay on the end of Queen Elizabeth's reign. (via Rachel)
The sweetest, most heartbreaking Modern Love. (Also, an update on the story)
My boyfriend weighs more than I do.
I love Jenny Slate. "I think it's really rude for someone to disparage a vagina in the female body after it's just fucking created and exploded a baby into our world. It makes me furious and I will not change my opinion on that."